Cremation Costs
Cremation costs can vary greatly and are dependent on many factors. The location of the deceased, competition in the market, access to crematories and a firm's level of overhead all play a part in determining cremation costs. We are often asked how our cremation costs can be so much more affordable than the average funeral home. The answer is simple. We don't charge you for services and facilities that you don't need or want. Most funeral homes simply divide their overhead by the average number of families they serve annually. Although the math is easy for the funeral home, the result is inflated costs for the cremation customer.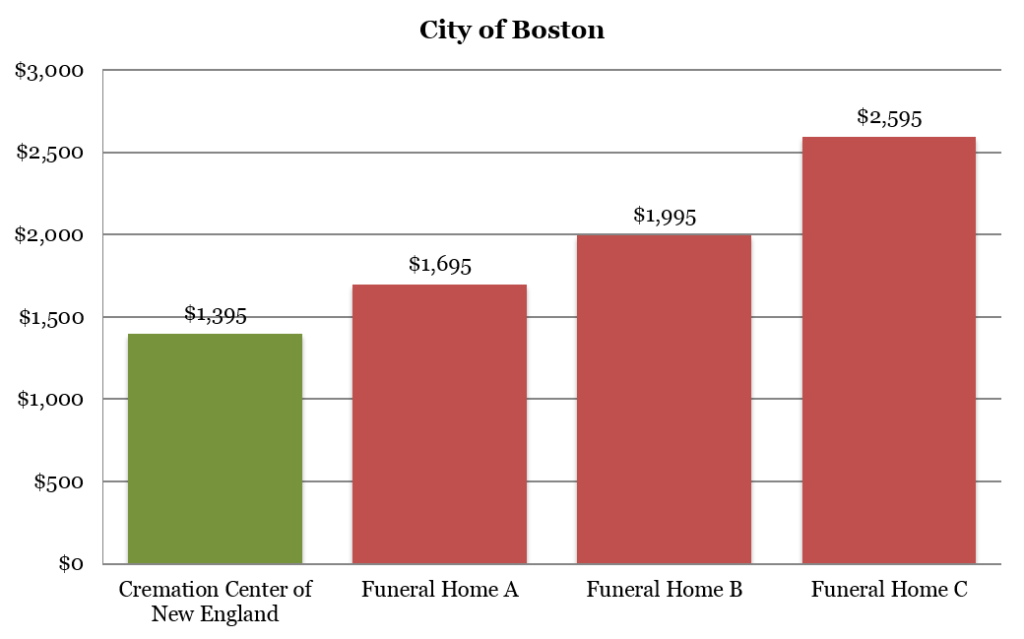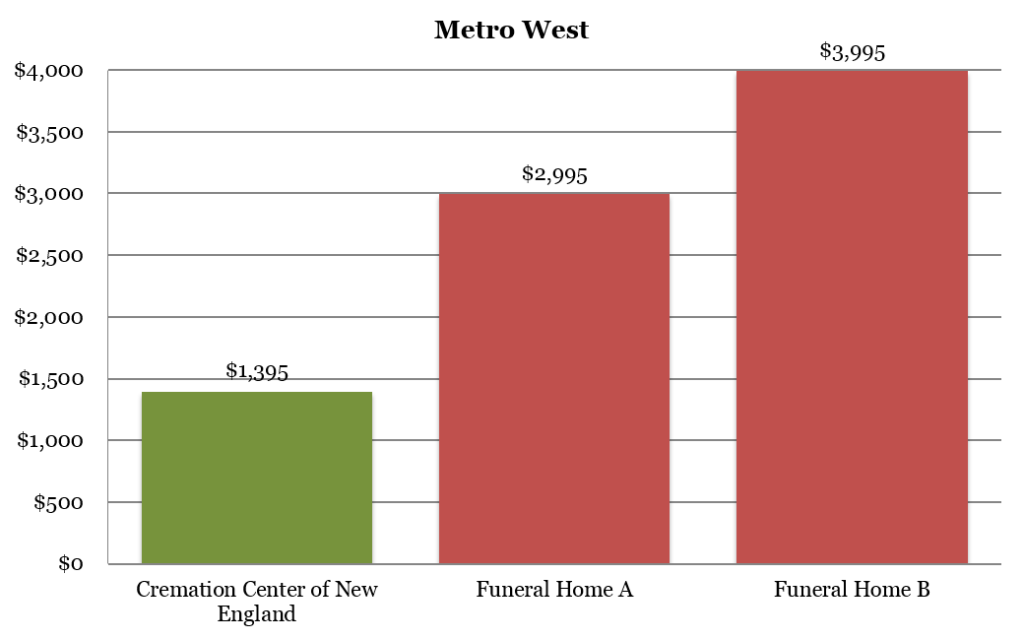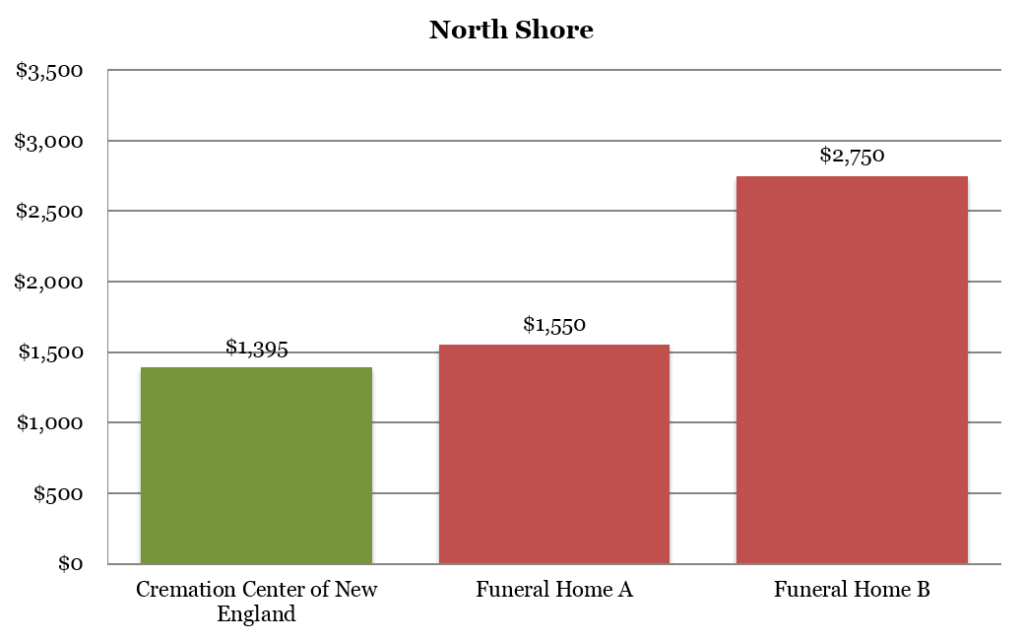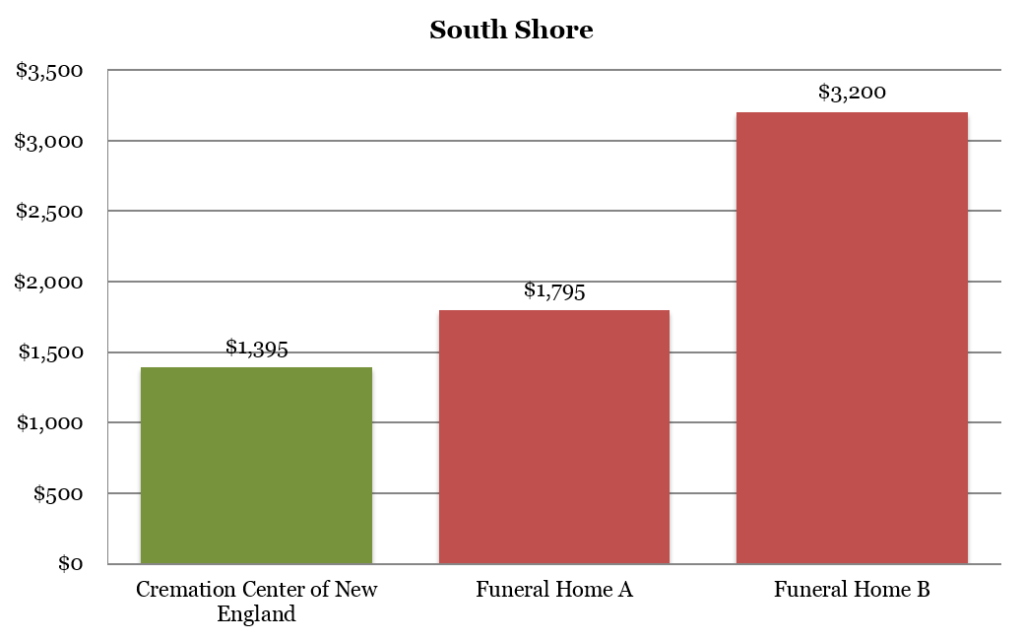 Will we sacrifice service for cost?
Even though our cremation costs are low, the level of service you receive will rival that of traditional funeral homes in the Mass area. Cremation is our primary business. Most funeral homes would rather be doing traditional burials than cremations. For them, cremations are an inconvenience. We have streamlined our process to give the families we serve the highest level of service without the hassle of dealing with a traditional funeral home.